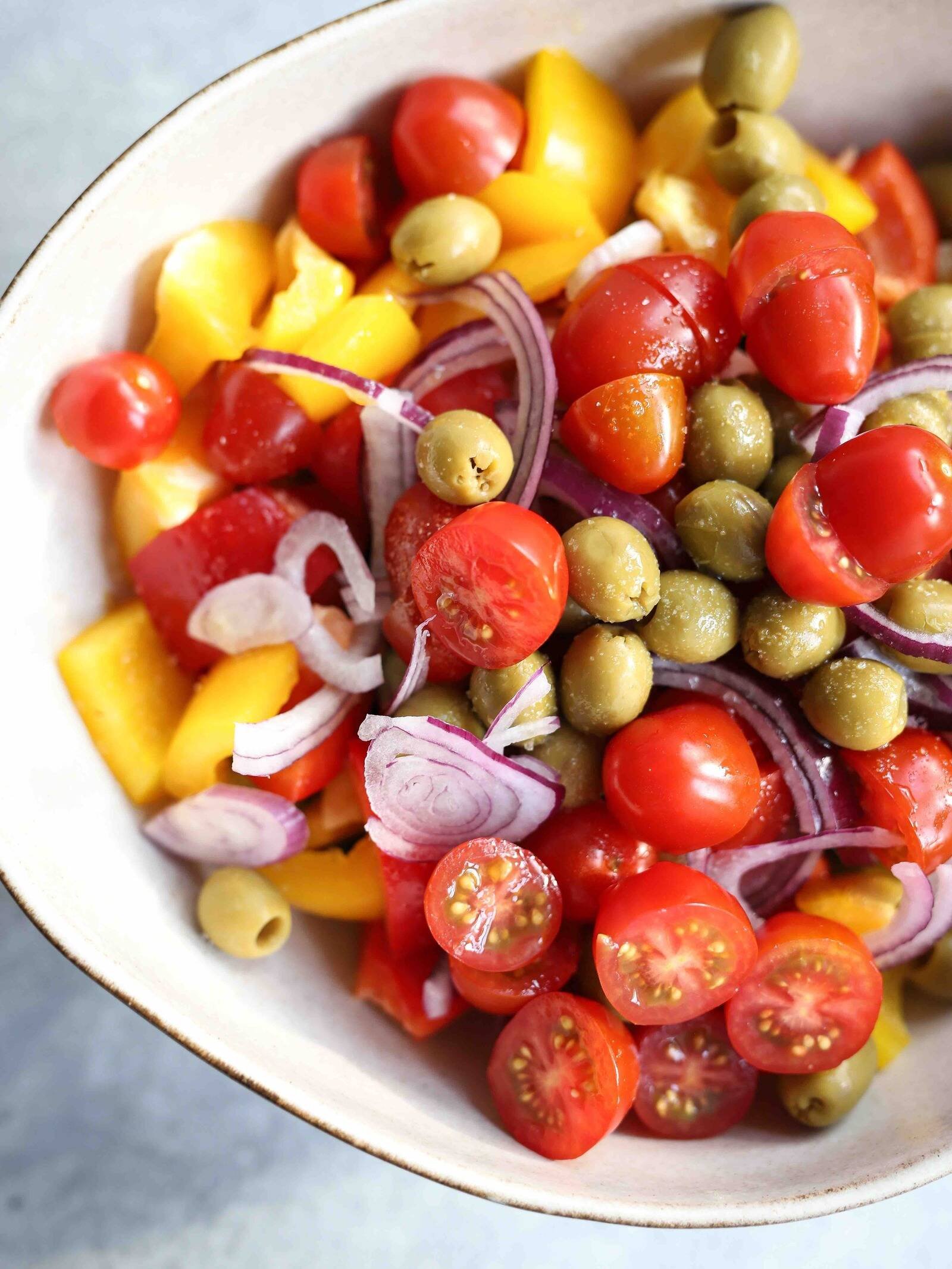 Serve up a crowd-pleasing, richly flavored Greek salad for your guests and holiday gatherings. Follow our recipe and explore variations to diversify this classic dish.
Recipe Ingredients
1/2 Red onion
2-3 Large tomatoes or 10 small ones
1/2 Large cucumber or 3-4 small ones
1-2 Bell peppers (any color)
100g Feta cheese
50-70g Black or green olives
5 tsp Olive oil
2 tsp Lemon juice or balsamic vinegar
Salt and black pepper
Preparation
Chop tomatoes, cucumber, and bell peppers into large chunks. Thinly slice red onion and cube feta cheese.
Whisk together olive oil, lemon juice, or balsamic vinegar, salt, and pepper to create the dressing.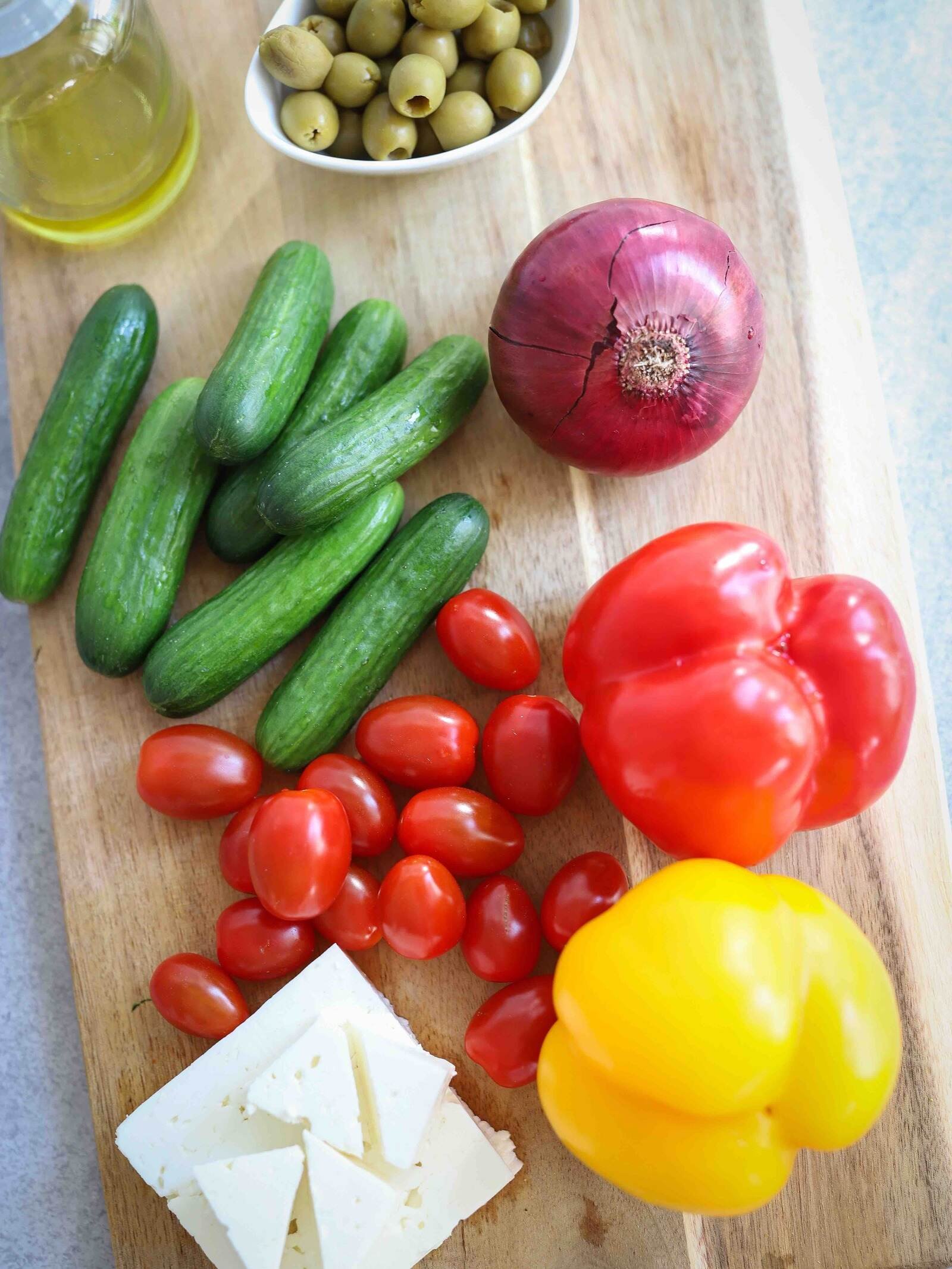 Assembly
Combine tomatoes, cucumber, red onion, bell pepper, and olives in a bowl.
Scatter feta cheese over the salad.
Toss with dressing and serve.
NOTES
Use small, crunchy cucumbers with tiny seeds for optimal texture.
Choose cold-pressed olive oil for superior flavor.
Enhance the salad with fresh mint leaves, garlic, and dried oregano.
Use a mix of red, green, and yellow bell peppers for a vibrant, festive presentation.
Recipe land
2023-07-24
Thanks for sharing this amazing recipe
Sophia
2023-03-07
The recipe is easy to follow, and the notes on ingredient substitutions and additions are great for adding your own personal touch. I especially love using small cucumbers for this salad, they add a great crunch and texture. Overall, this salad is a real crowd-pleaser, and I highly recommend it for any occasion. Whether you're hosting a dinner party or just looking for a healthy and flavorful meal, this Greek salad is sure to impress!