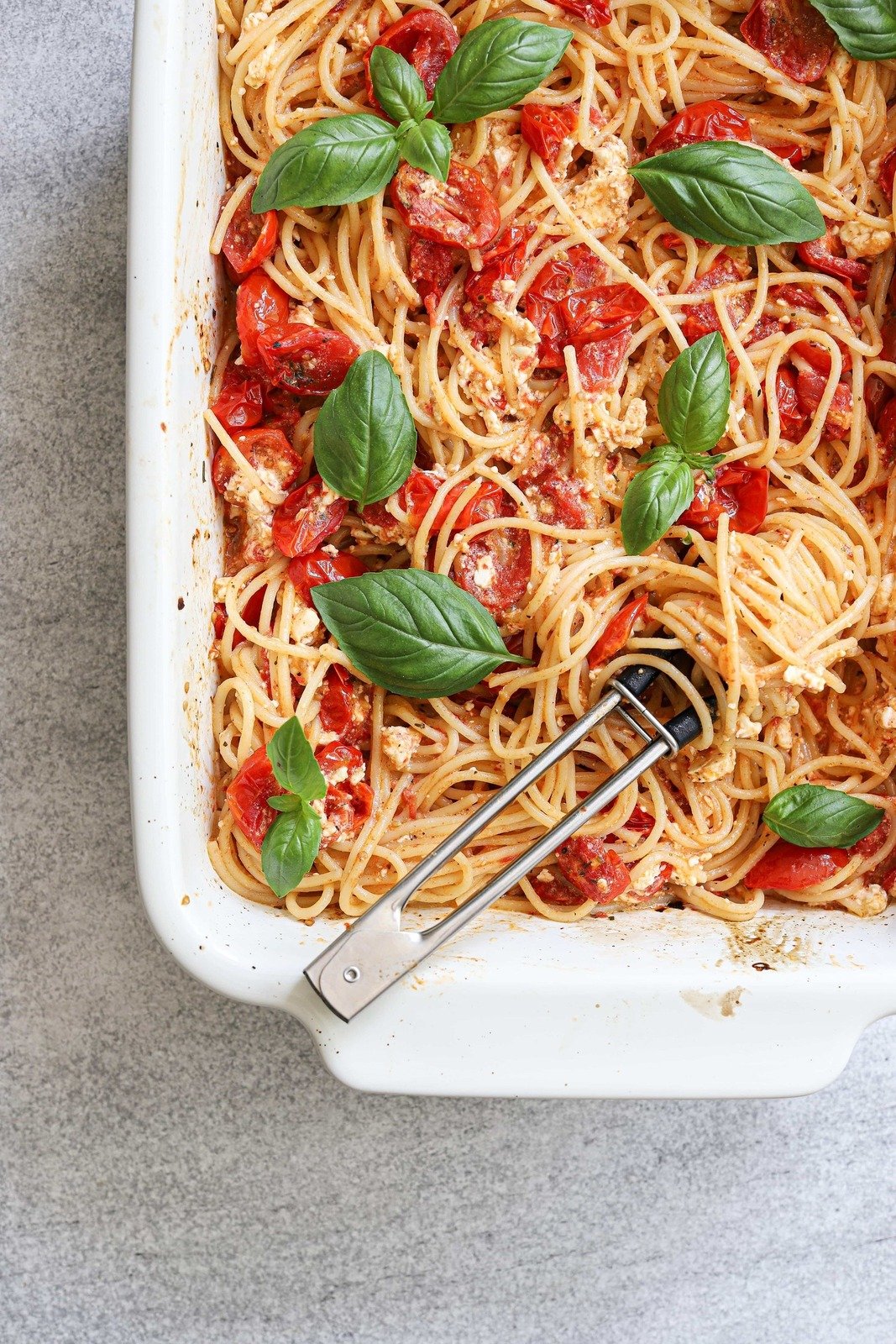 This recipe is very popular today, and I decided to cook it without expecting a delicious result from such simple ingredients. But my whole family loved this dish! Baked feta pasta is a simple recipe made by oven-roasting a block of feta cheese with cherry tomatoes. Try it and you will definitely like it.
Recipe Ingredients
300g Tomatoes (cherry or grape)
200g Spaghetti
150g Feta cheese
5 tablespoons Olive oil
1 tablespoon Dried herbs
1/2 teaspoon Black pepper
Fresh basil (for garnish)
Salt
First, make a sauce
Cut tomatoes in half. In a medium baking dish, add the tomatoes and feta cheese. Sprinkle oil and dried herbs over it. Salt and pepper it to taste. Bake in a preheated oven at 200°C (392°F) for 20 minutes (until the tomatoes burst and the surface of feta browns).
Then, boil the spaghetti
Meanwhile, in a large pot of boiling salted water, cook spaghetti for 8 min.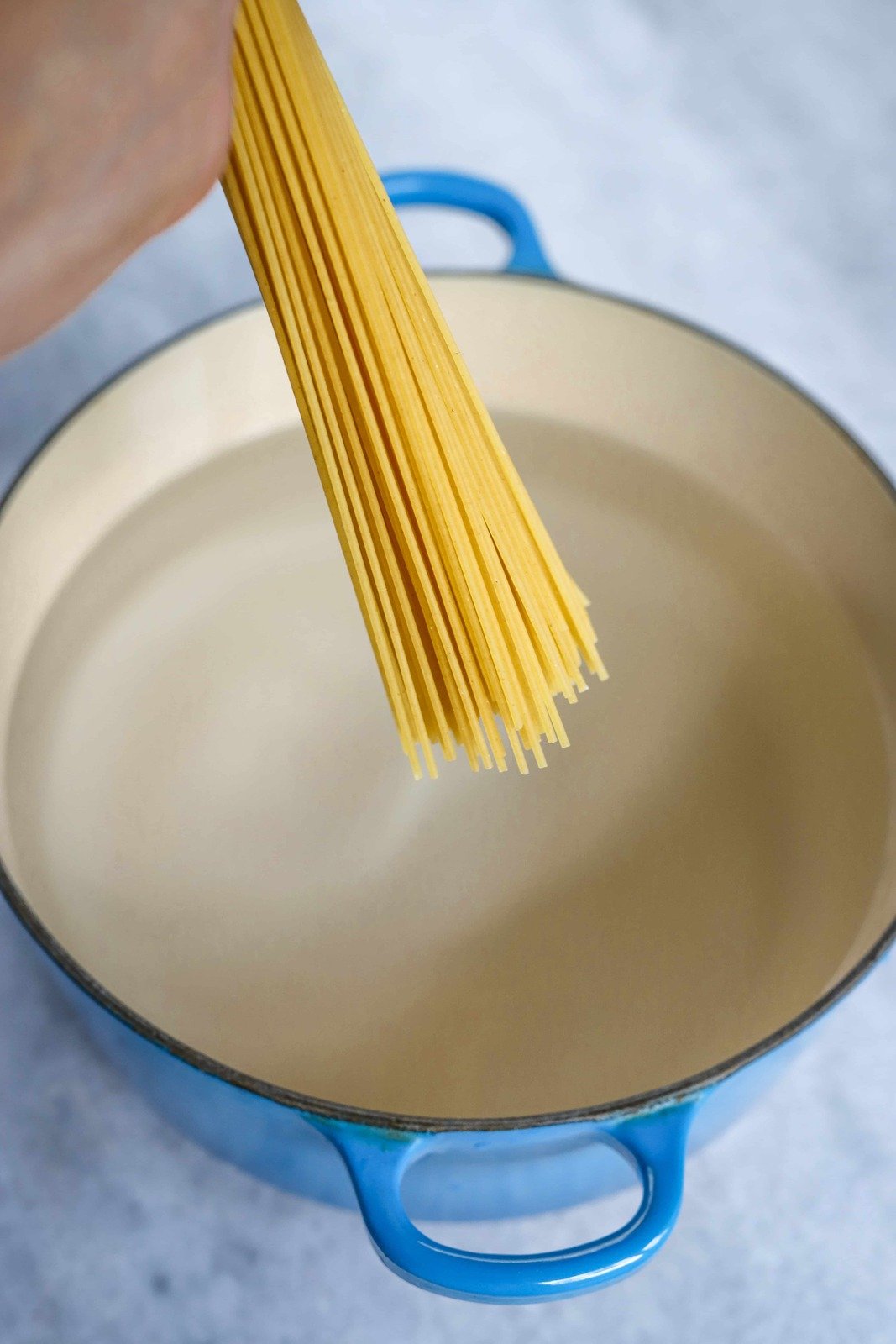 Finally, mixed all together
Add cooked pasta to the sauce and stir everything thoroughly. The feta and tomatoes will create a sauce for the pasta.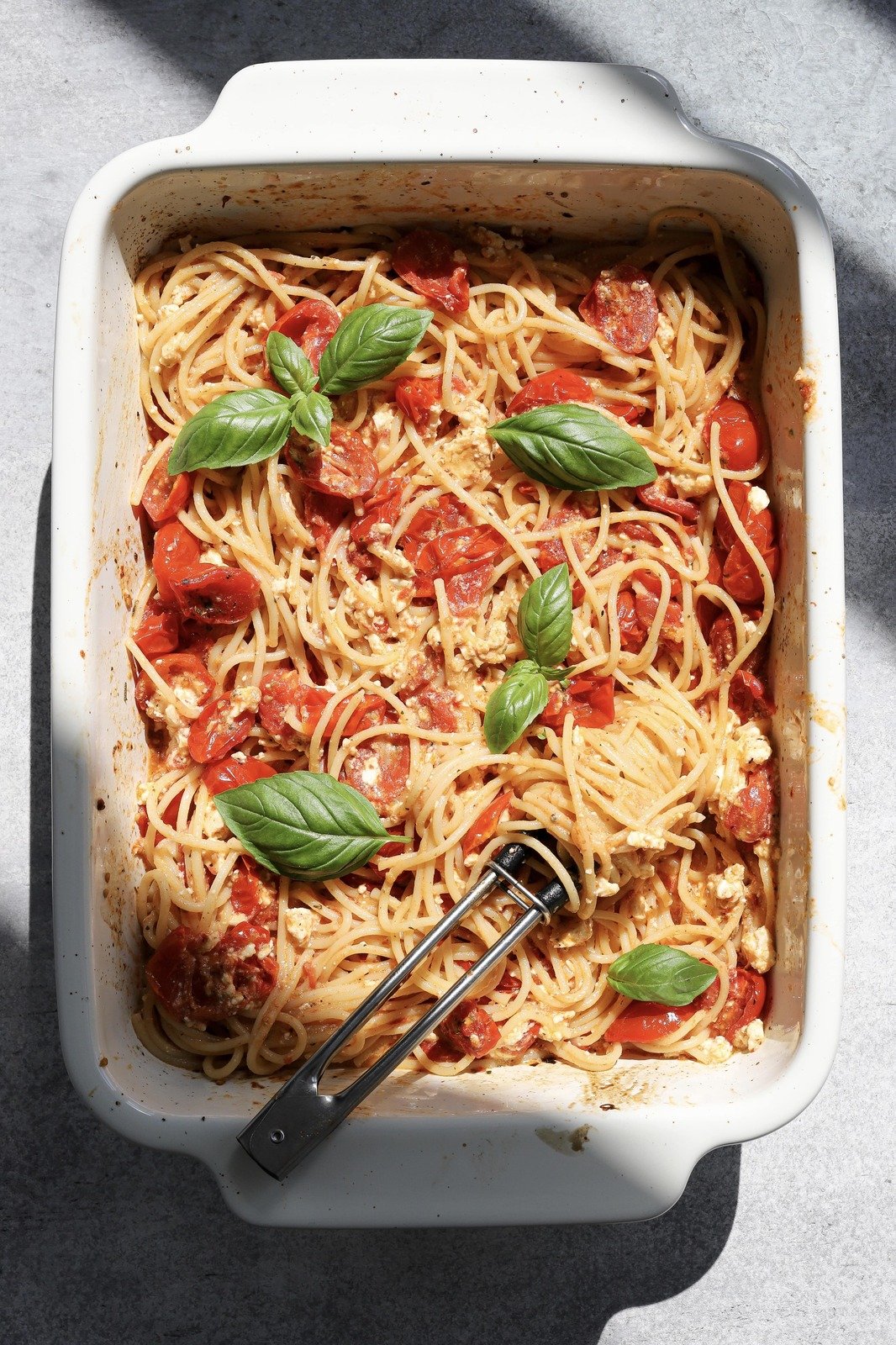 NOTES
I'm using an Italian blend of dried herbs (dried tomatoes, basil, oregano, garlic, and parsley). It gives intense aromas and exquisite taste.
You can turn the temperature to 220°C (430°F) during the last 5 minutes of cooking feta with cherry.