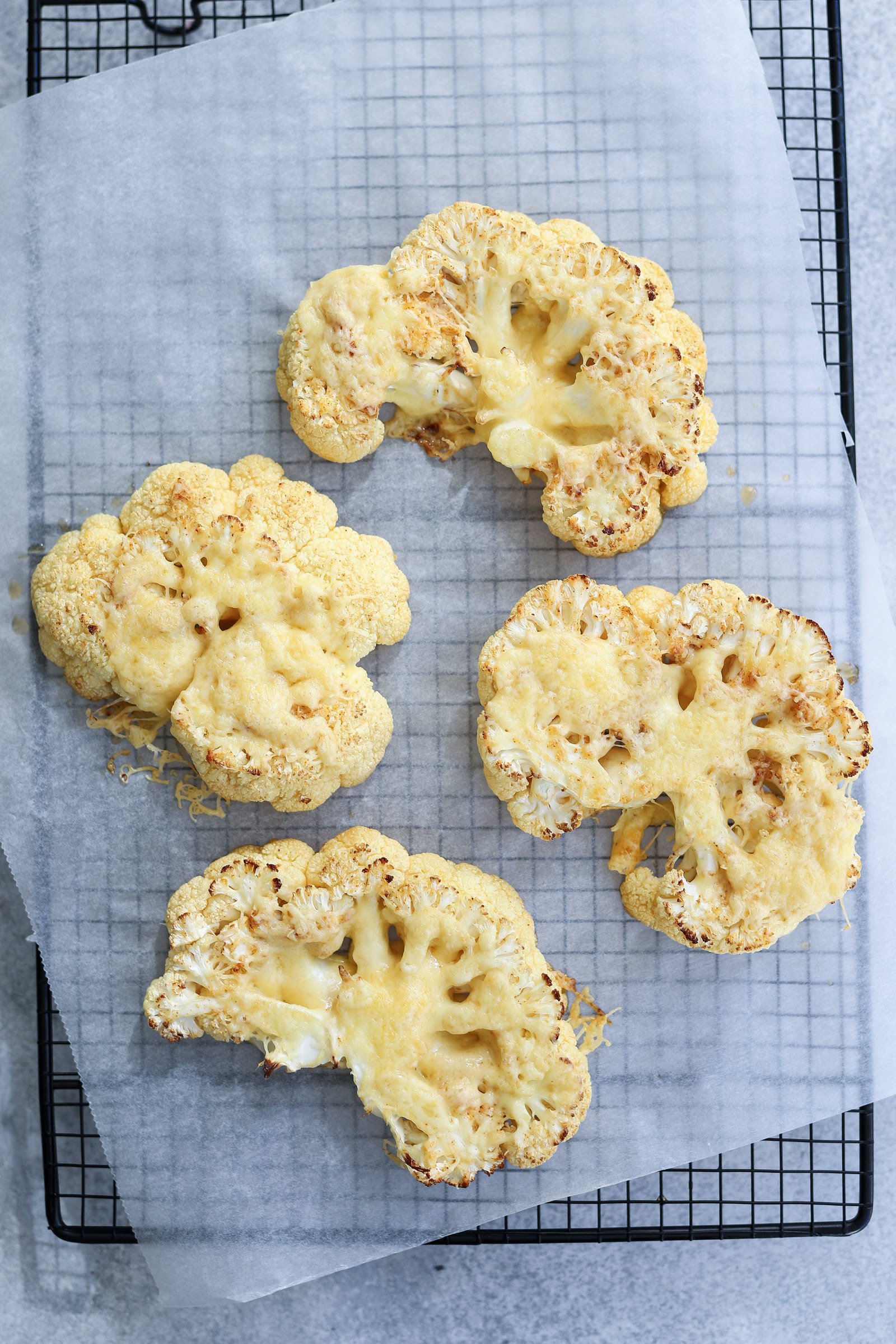 These cheesy cauliflower steaks are one of my favorite ways to enjoy cauliflower. The combination of roasted cauliflower with a crispy exterior and a cheesy, nutty topping is truly irresistible. Plus, this recipe is easy to make and versatile enough to be served as a main course or side dish. I hope you enjoy this recipe as much as I do!
Recipe Ingredients
1 head of cauliflower
1/4 cup olive oil
1 tsp garlic powder
1 tsp paprika
Salt and pepper, to taste
100 g grated Parmesan cheese
First, prepare the cauliflower.
Prepare all the ingredients. Remove the leaves from the bottom of your cauliflower. Cut the cauliflower into 1-inch thick slices. Try to make them as even as possible so they cook evenly.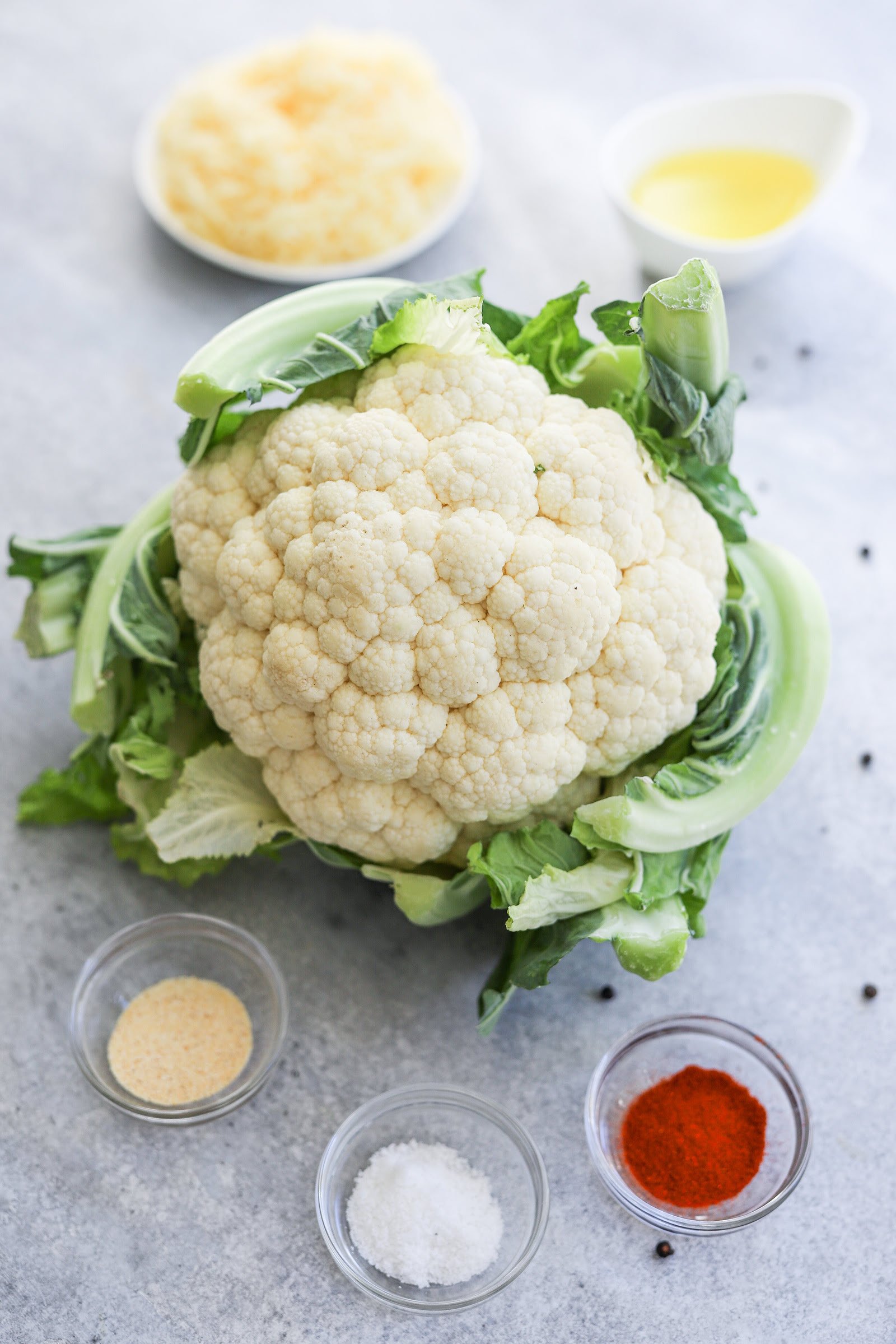 Then make a cheese mixture.
In a small bowl, mix together the olive oil, garlic powder, paprika, 1/2 parmesan cheese, salt, and pepper. Brush the mixture onto both sides of the cauliflower slices. You can either add all the cheese at the end of cooking or sprinkle it gradually throughout the cooking process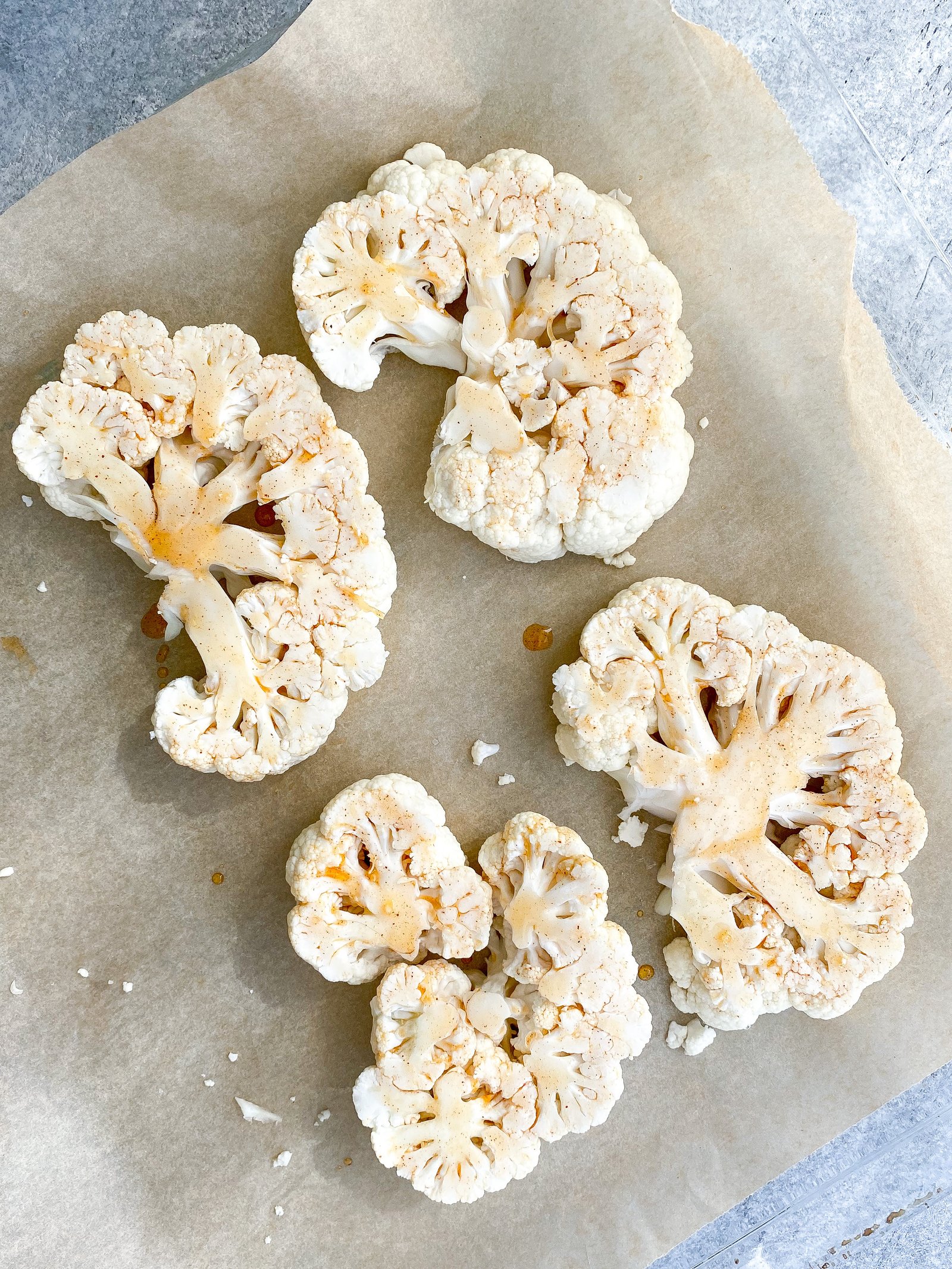 Finally, bake it!
Preheat the oven to 400°F (200°C).
Place the cauliflower slices on a baking sheet and roast in the oven for 15-20 minutes, or until the cauliflower is tender and slightly browned.
Once the cauliflower is done, remove from the oven and sprinkle the cheese evenly over each slice.
Return the baking sheet to the oven and bake for an additional 5 minutes, or until the cheese is melted and bubbly.
Serve the cheesy cauliflower steaks hot and enjoy!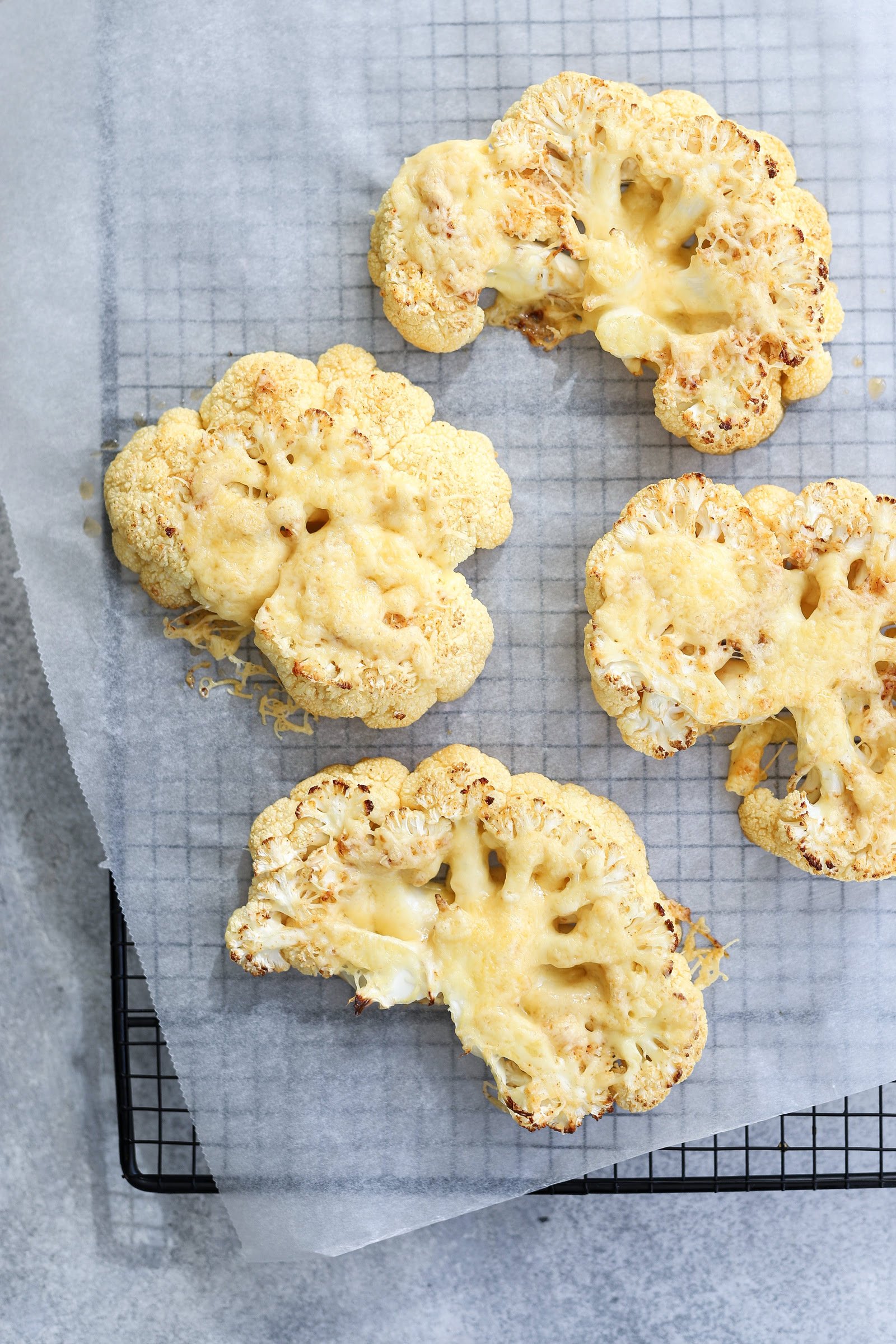 Denis
2023-08-17
Thank you for the simple recipe!