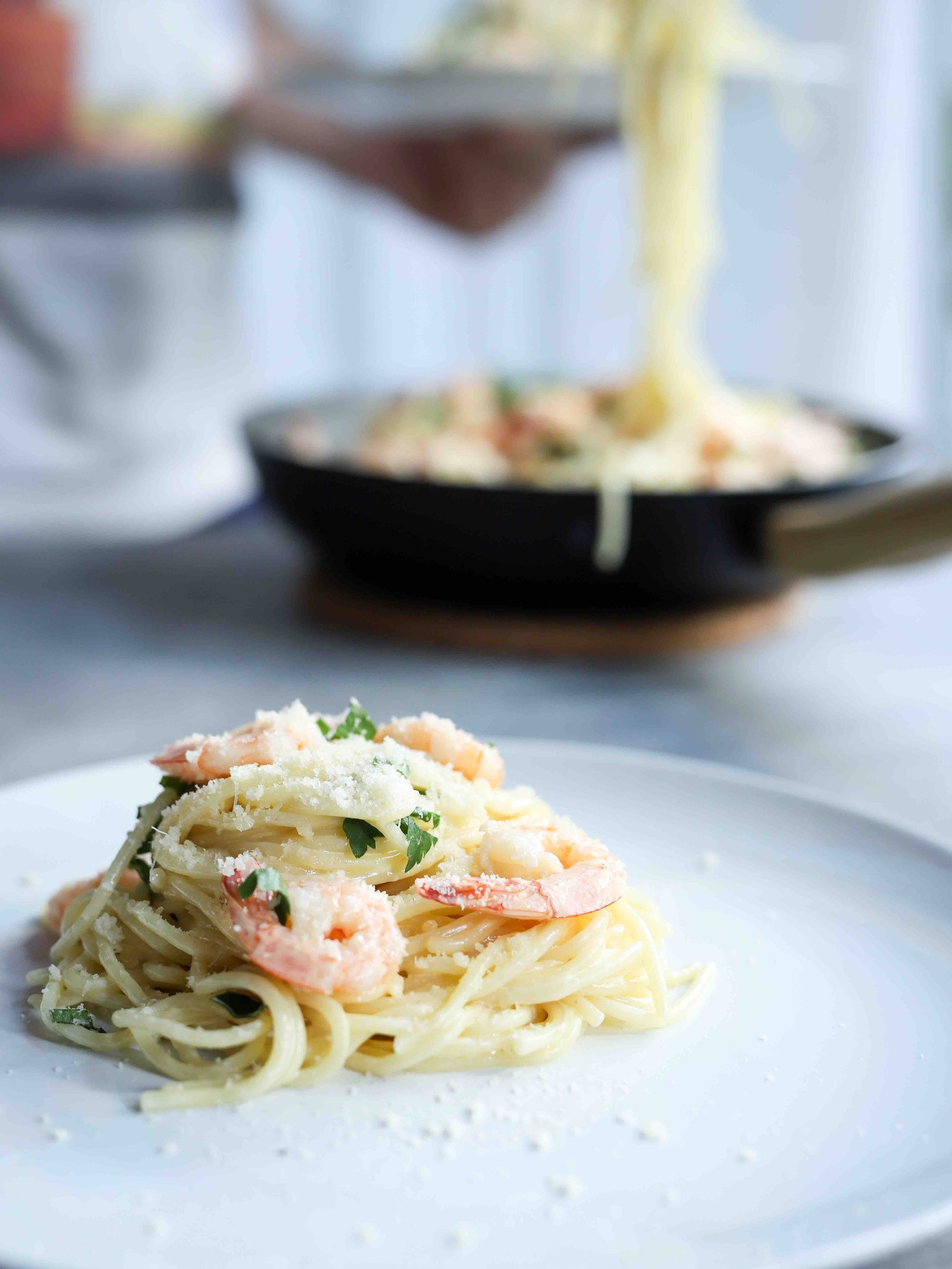 This shrimp pasta recipe needs only a few ingredients and is always a delicious dinner. It's quick and easy to cook, and all you need is about 20 minutes. Your kids will love it!
Recipe Ingredients
200g Spaghetti
150g Raw peeled prawns
4-5 cloves Garlic
200ml Cream
10g Parsley
150g Parmesan cheese (grated)
1 Lemon (zest only)
1 teaspoon Basil
4 tablespoons Olive oil
1/2 teaspoon Black pepper
Salt
First, make a sauce
Heat 4 tbsp olive oil in a medium saucepan. Chop the garlic and fry over low heat for 5 mins or until softened and translucent. Add the prawns and cook for 4-5 min or until the prawns are cooked through. Add the cream and bring to a simmer, then add the lemon zest, basil, and parmesan. Season with salt and black pepper.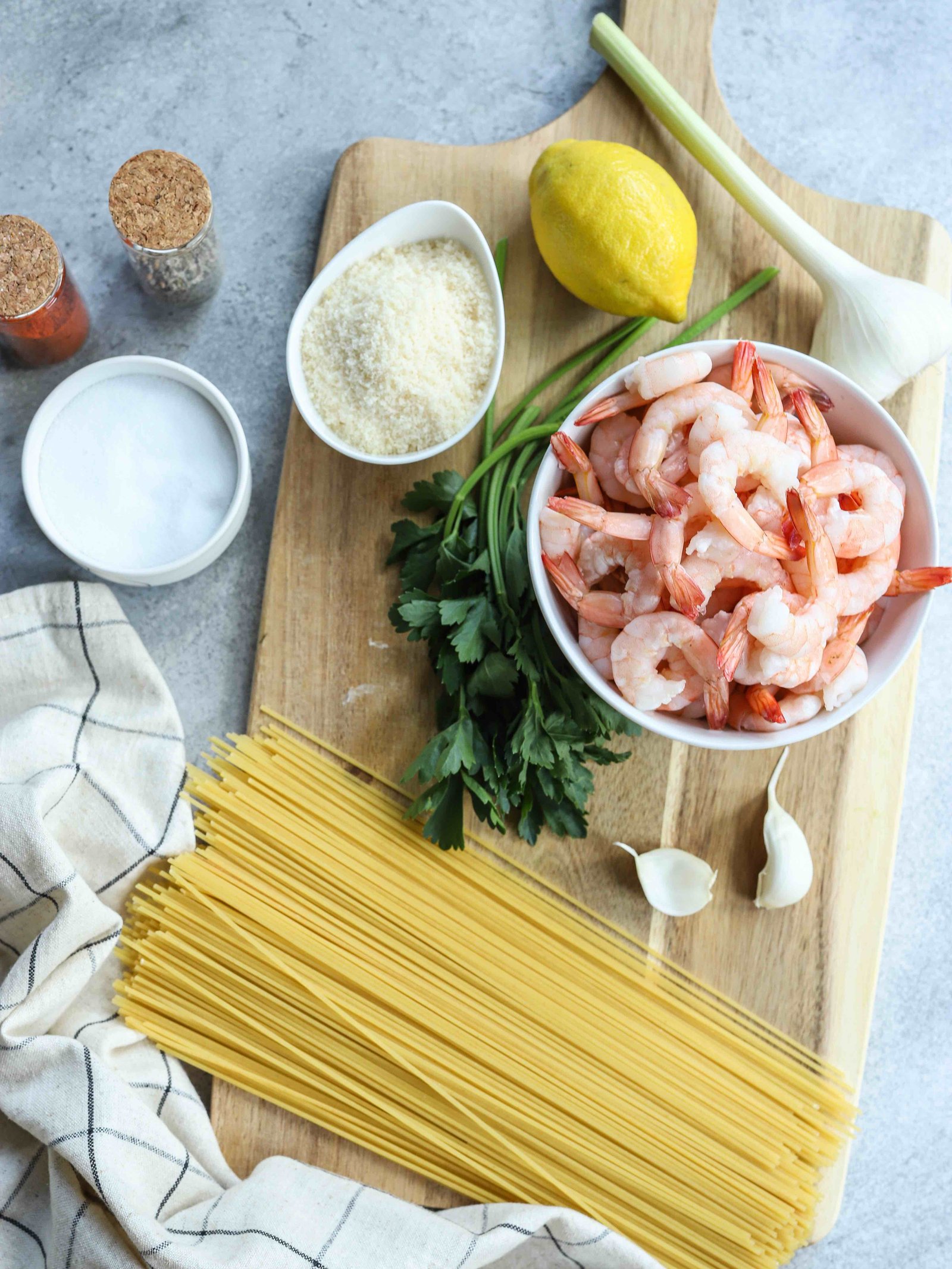 Then, boil the spaghetti
Add the spaghetti to a pot of boiled water, salt it, and bring it to a boil over high heat. Cook the pasta for 8-10 min. Toss the pasta in the pan with the creamy sauce.
Finally, eat it
Stir through the parsley, divide into bowls, and top with extra cheese, if you like.