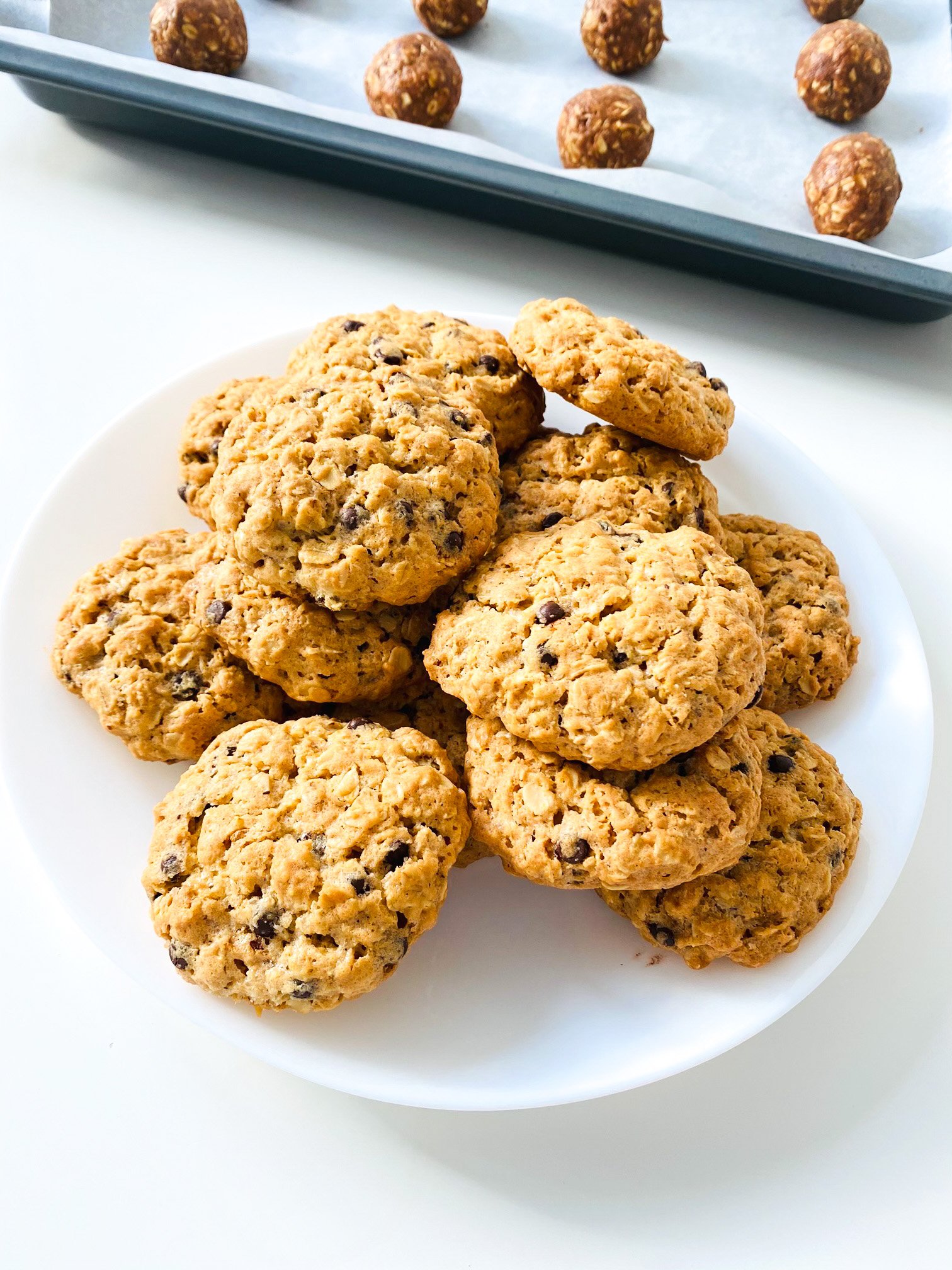 I found this recipe from Andy Chef. I've tried several oatmeal cookie recipes, and this one is the best. These cookies are not too dry, not too hard, crispy on the outside, and soft in the middle. It sounds like lots of work but is pretty easy to make. This is a delicious base recipe you can change as you want (e.g., add raisin or cocoa).
Recipe Ingredients
85g Brown sugar
170g White sugar
2 small (one big) Eggs
180g Butter
205g Flour
8g Baking powder
300g Quick-cooking oats
100g Mini chocolate chips
Vanilla
First, mix up the dough
Cream together white and brown sugar (it adds sweet flavor) with softened butter. Then, add eggs and vanilla and whisk until smooth (Beat in eggs one at a time, until well combined).
Add flour, oats, chocolate chips and baking powder. Mix it again.
Fold in the chocolate chips!
Then, roll it out
Roll dough into balls (take a piece of dough the size of a walnut). Place cookies on baking paper with a distance of 1 cm between them.
Finally, bake
Bake in the preheated oven at 165°C (330°F) for 12-15 minutes (or until lightly browned on the sides).

I'll tell you a little secret. I divide the dough into two parts and add two teaspoons of cocoa to one of them, so you can bake two types of cookies and choose the one you like more.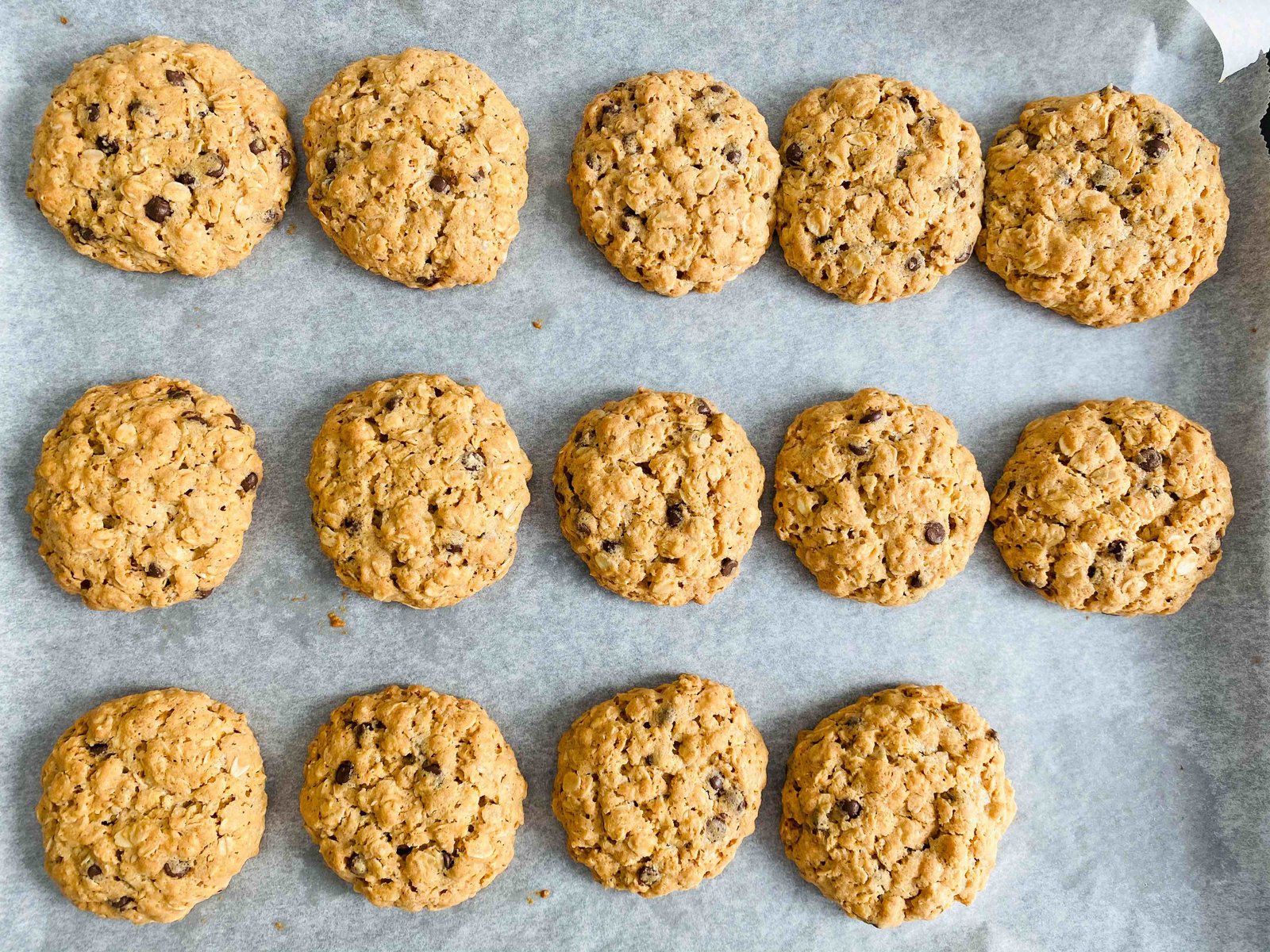 I'm not sure how long cookies can stay fresh at room temperature since my family always finishes them in one go.
NOTES
In my opinion, using quick-cooking oats is the best option as I prefer my cookies to be crispier, and the longer cooking time achieves that result.
In addition to the cookies, you can incorporate marshmallows, cocoa, cinnamon, nutmeg, coconut flakes, dried fruits and berries, poppy or sesame seeds, and orange peel.