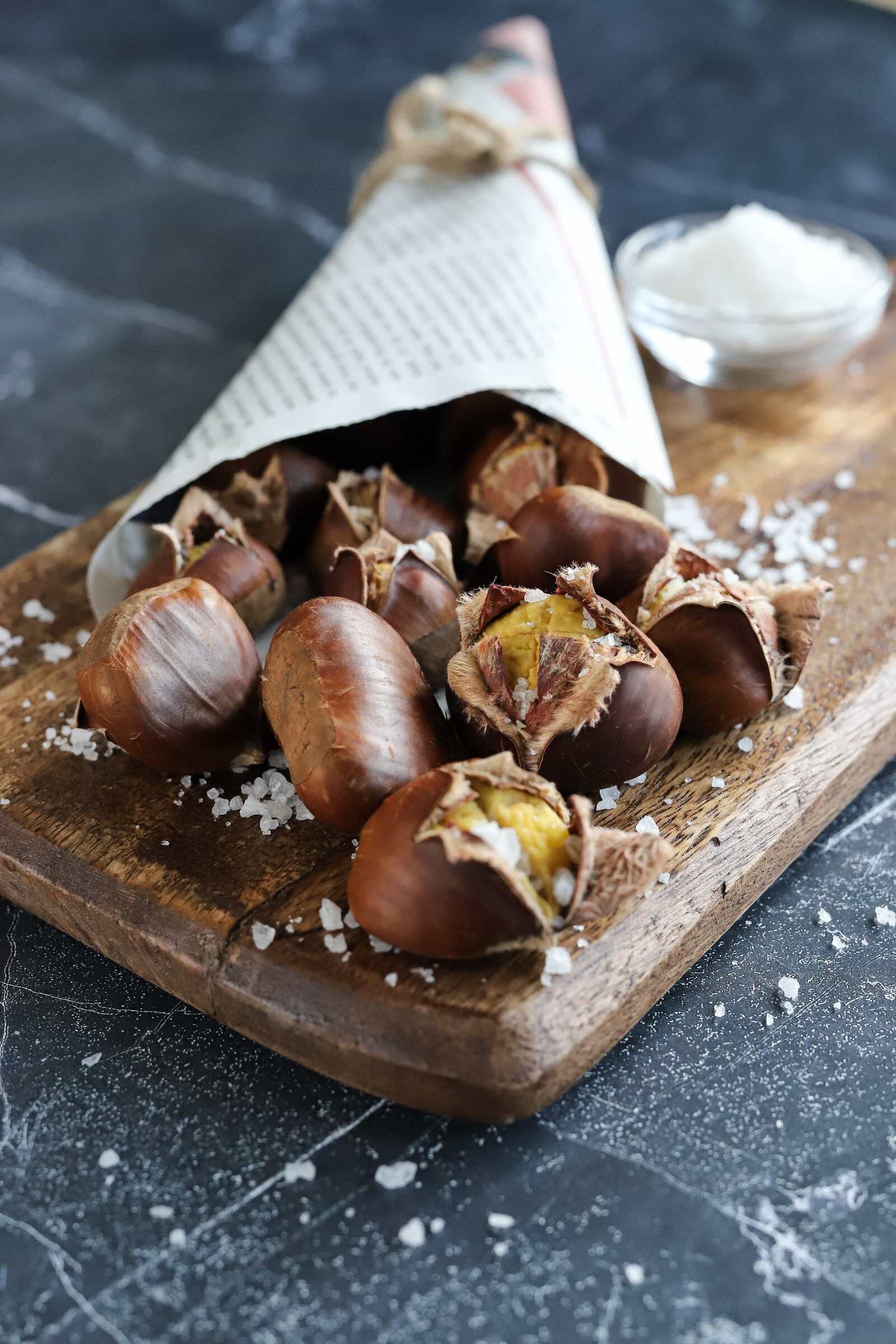 Roasted chestnuts are my favorite autumn snack. It has a unique sweet flavor with a soft texture. September to November is the best time to try this delicious snack!
First, prepare the chestnuts
Place the chestnuts in a bowl of cold water for 1-6 hours.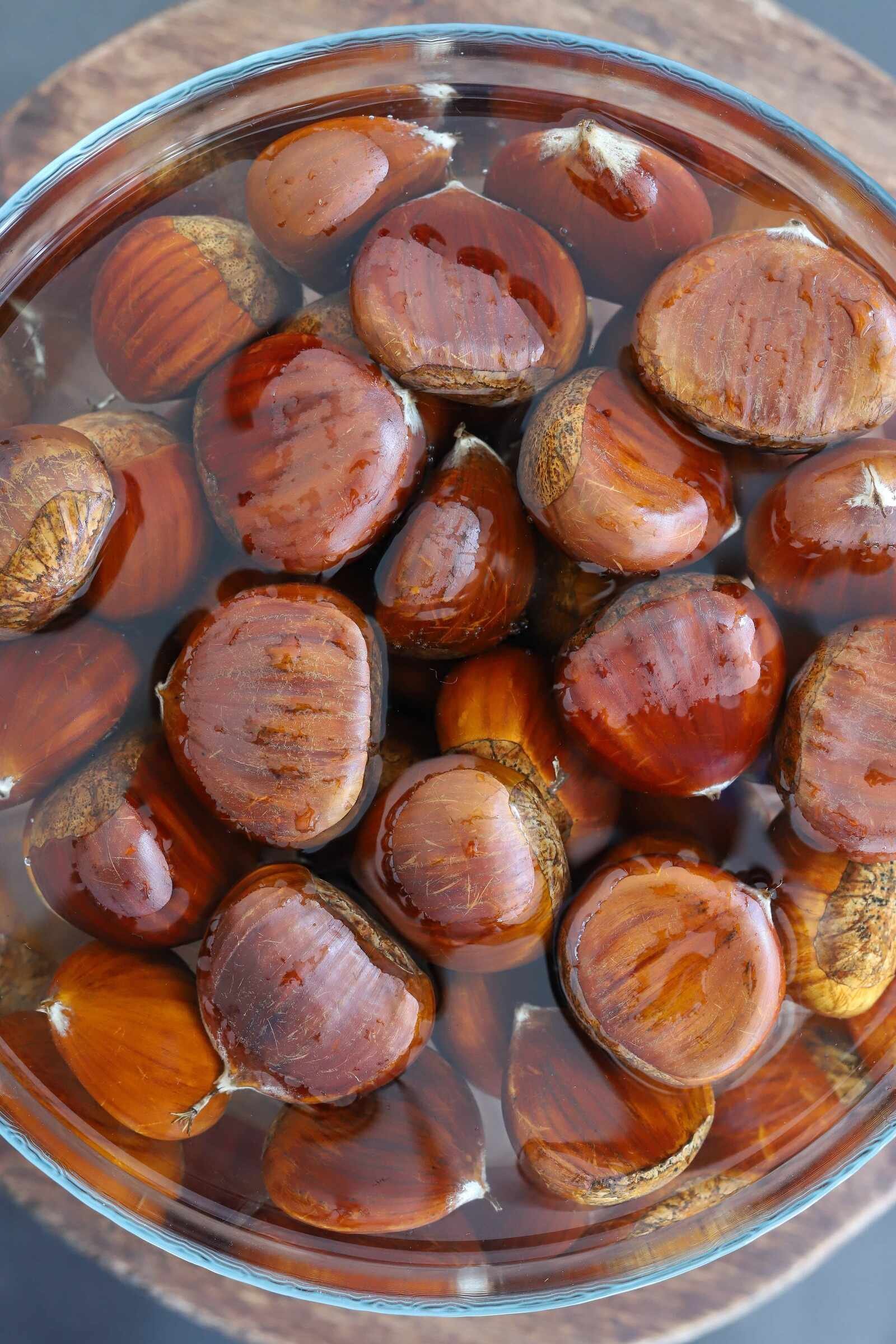 Then make an incision
Make an X-shaped cut on the round side of each chestnut. It makes peeling easier and prevents the nuts from exploding while cooking (I am using a serrated knife).
Finally, bake it!
Preheat oven to 350°F (180°C) for optimal roasting conditions.
Arrange chestnuts in a single layer on a baking sheet.
Roast in the oven for 20-25 minutes.
Remove chestnuts from the oven and wrap in a tea towel for 5-10 minutes.
Sprinkle with sea salt and enjoy while hot!
Sarah
2023-01-12
This recipe is so simple yet produces such a delicious and satisfying snack. The instructions are easy to follow and the end result is a soft and tasty chestnut that melts in your mouth. I highly recommend trying it out!
John
2022-10-09
I tried this recipe and it was amazing! The chestnuts turned out perfectly roasted and had a deliciously sweet flavor that was enhanced by the sea salt. It's the perfect snack for a chilly autumn day.