This is a very simple recipe, and the corn turns out to be very tasty and fragrant. Here, find out the best way to make corn on the cob in the oven and how to flavor it.
Recipe Ingredients
70g Unsalted butter (softened)
4 Fresh young corn
70g Parmesan
3 cloves Garlic
10g Fresh parsley
Dried herbs (oregano, rosemary, thyme)
Salt
Black pepper
First, make a spread
Stir together butter, parsley, garlic, dried herbs, salt, and pepper in a bowl.
Then, prepare the corn
Fry the corn for a few minutes over high heat on the dry pan until golden brown on each side. While the corn cob is hot brush the corn with butter on all sides. Wrap each individually in aluminum foil in several layers.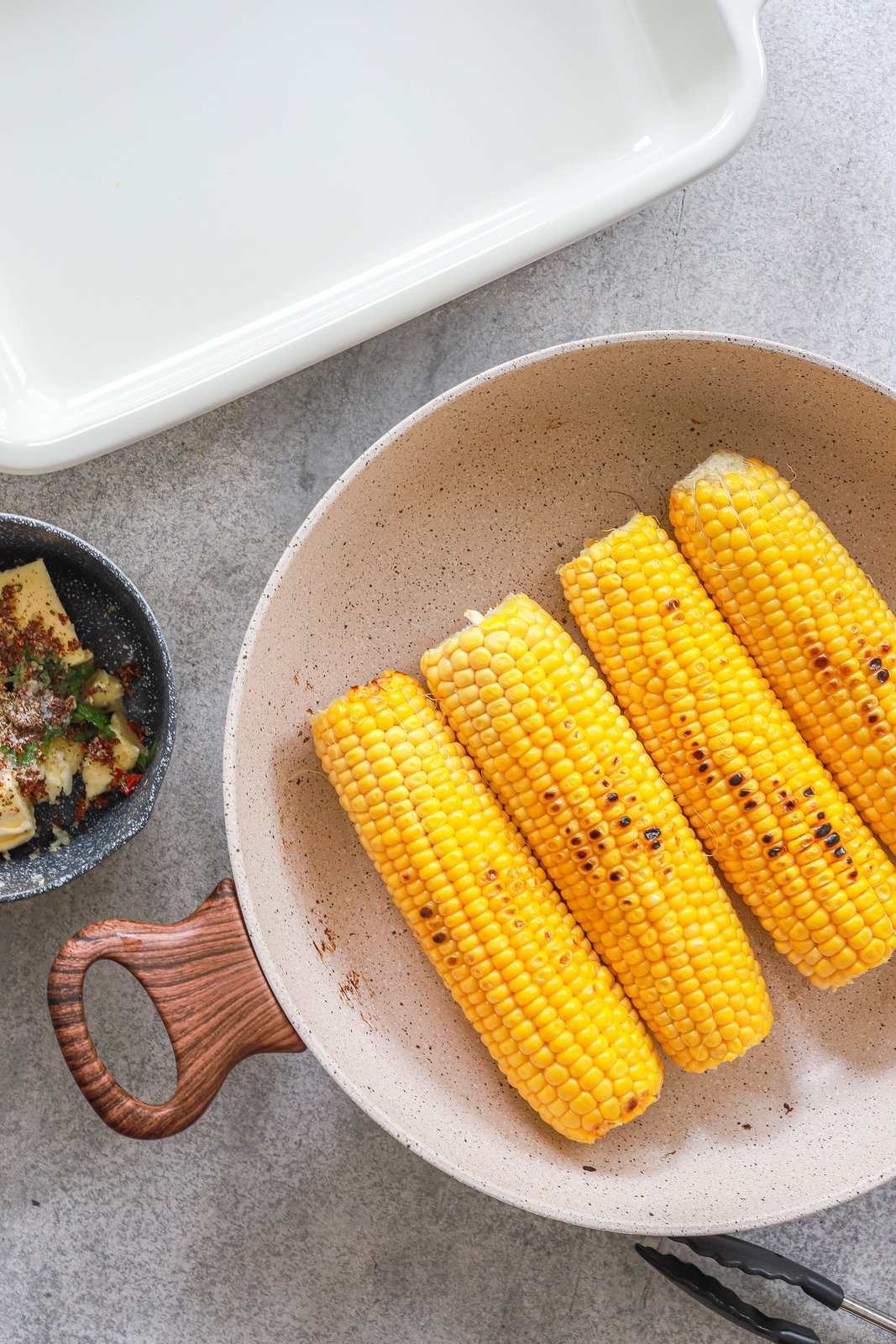 Finally, bake it
Preheat the oven to 230°C (445°F) and bake it for 20 minutes.
Grate some cheese. Remove corn from the foil, and top with cheese.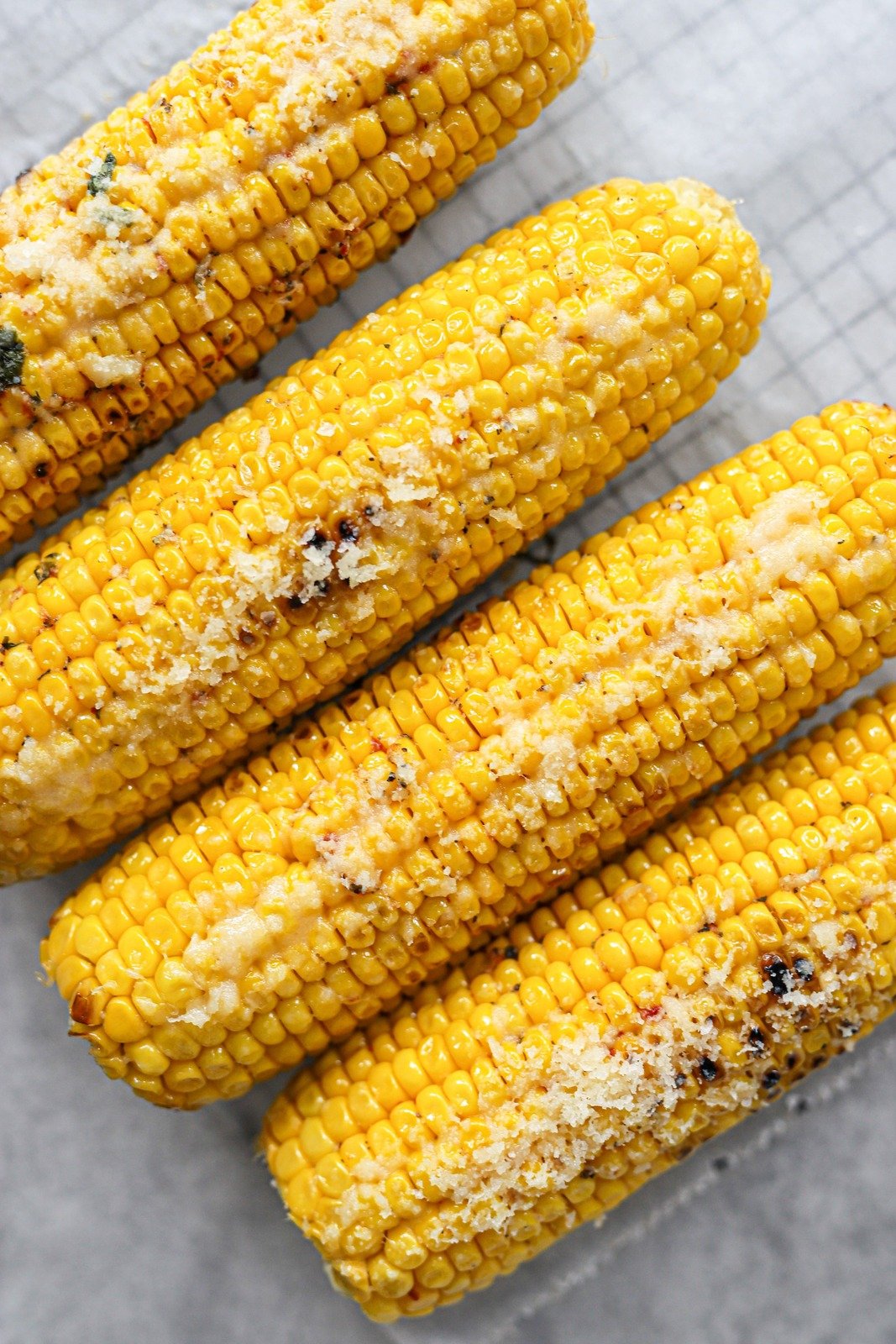 NOTES
You can skip the step of frying in a pan. In this case, you need to bake longer, about 45 min.
Eleftheria
2023-03-09
I recently tried this recipe for oven-roasted corn, and I have to say, it exceeded all of my expectations! The combination of fragrant herbs, salty parmesan, and creamy butter makes for an absolutely irresistible flavor that perfectly complements the sweet, juicy corn. The recipe is easy to follow and allows for some flexibility in terms of cooking methods and toppings. I especially love the addition of the aluminum foil, which locks in moisture and results in perfectly cooked corn every time. Overall, this recipe is a real winner, and I highly recommend trying it out for a delicious and satisfying snack or side dish!
Samantha
2023-02-01
This recipe for oven-roasted corn is absolutely amazing! The combination of the butter spread, Parmesan cheese, and fragrant herbs create an irresistible aroma and taste that is truly mouth-watering. Plus, the instructions are easy to follow and result in perfectly cooked corn that is golden brown and bursting with flavor. I highly recommend trying this recipe out for a delicious and satisfying snack!